July 9, 2018
HONG KONG, 09 July, 2018 - Advanced Card Systems Ltd. (ACS), Asia Pacific's top supplier and one of the world's top 3 suppliers of PC-linked smart card readers (Source: Frost & Sullivan), today launched the AMR220-C1 Secure Bluetooth® mPOS Reader. AMR220-C1 is designed to meet stringent payment and security standards, while providing the convenience of wireless connection to physical terminals and computer-based environments. It is compliant and certified with standards such as EMV Levels 1 and 2, MasterCard PayPass and Visa payWave.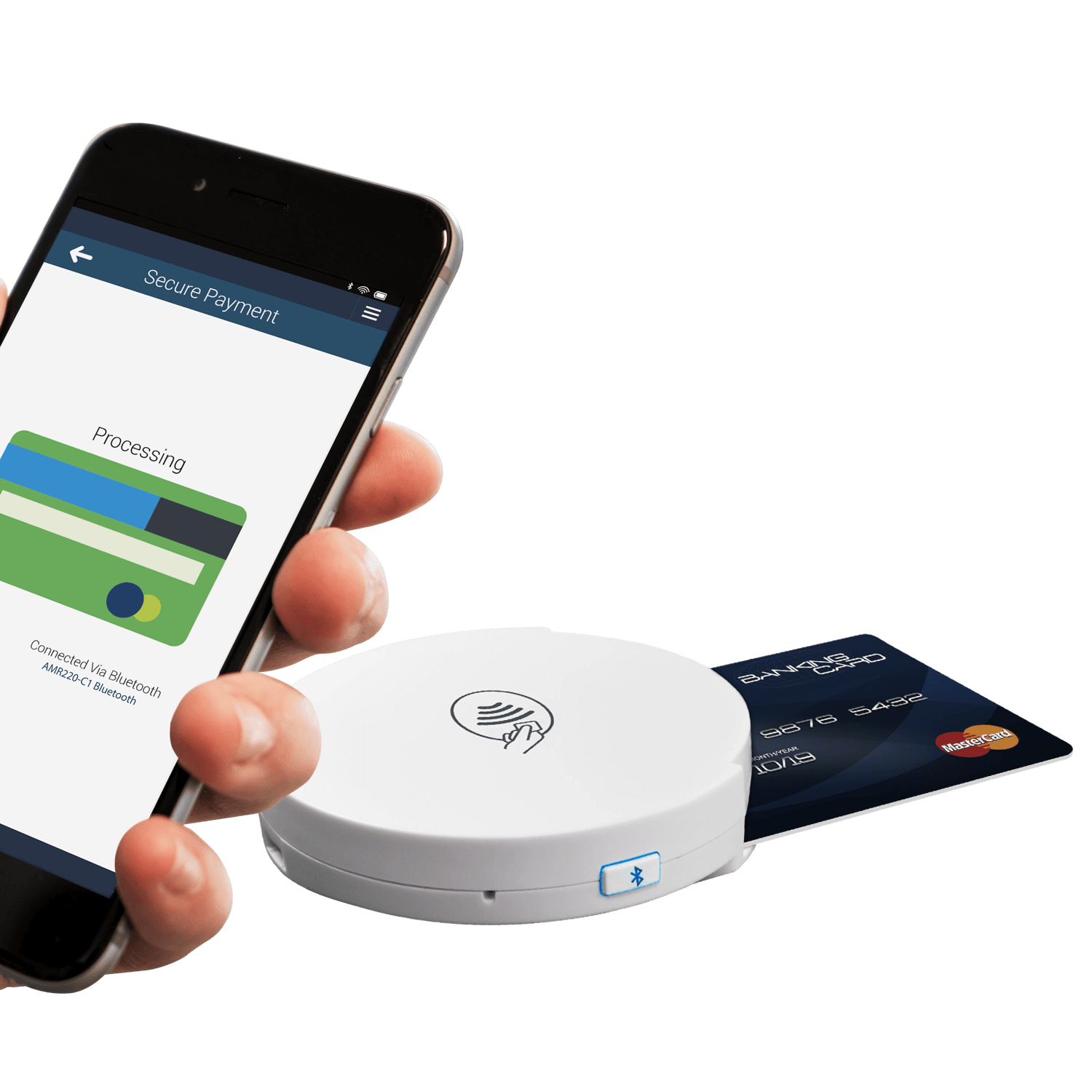 In addition to a Bluetooth interface, AMR220-C1 has a USB interface. It supports mobile devices running on Android™ and iOS, and is easily integrated into computer-based environments running on Windows®, Linux®, and MAC OS®. The device can support multiple operating systems, regardless of whether the user is on the Bluetooth or the USB interface.
The device is suitable for small and medium enterprises looking to start accepting cashless payments. Aside from its payment-related certifications, the AMR220 is also compliant and certified with standards including ISO 7816, ISO 14443, ISO 18092, CE, FC, RoHS 2, REACH, TELEC (Japan standard) and Microsoft® WHQL.
This ultra-portable device is compact and has a rechargeable Lithium-ion battery. It offers in-field firmware upgrade to help it keep pace with fast-changing technology scenarios, and therefore cut costs and save time for stakeholders.
"AMR220-C1 is the latest among our efforts to cater to the growing number of clients shifting to the mobile platform," says Gilbert Leung, ACS Senior Vice President, Sales and Marketing. "That the device couples both a USB and Bluetooth interface not only caters to such clients, but even provides them with greater versatility. And with certified security, this device will provide greater than ever ease for transactions across industries."
A demo application is available for AMR220-C1, available in Google Play and in the App Store. For more information about AMR220-C1, visit www.acs.com.hk or email [email protected].
About ACS
Advanced Card Systems Ltd. (ACS, wholly owned subsidiary of HNA Technology Investments Holdings Ltd., SEHK: 2086), founded in 1995, is Asia Pacific's top supplier and one of the world's top 3 suppliers of PC-linked smart card readers. ACS is the winner of the Product Quality Leadership Award for Smart Card Readers from Frost & Sullivan. In 2010, 2014, and 2015, ACS was listed in Forbes Asia's "Best Under a Billion", an inter-industry list comprised of 200 top-performing publicly listed companies in the Asia-Pacific, with sales between US$5 million and US$1 billion. ACS develops a wide range of high quality smart card reading/writing devices, smart cards and related products and distributes them to over 100 countries worldwide. Visit ACS at https://www.acs.com.hk/.